She was totally excited when Simran Didi told her to get ready as they were going to South Extension for Ruchi Didi's wedding shopping. It'll be so much fun. Clothes, jewellery, matching accessories, matching footwear. She was overwhelmed with the thought of it all as she changed into her maroon batik print suit that Simran Didi gave her last year on her godh bharai (baby shower). A tad loosely fitted and ankle long it was for eleven-year old Archana, yet very comfortable. She had altered it and kept it aside for occasions like these.
At Mehrasons, Ruchi Didi selected such wonderful designs and Simran Didi also chose quite a few bangles and earrings. Archana kept gazing around in awe. She was startled when a wailing Monu pulled her braid from his pram. She knew it was time to clean him up and change his Huggies.
After about three hours of trial, Ruchi Didi zeroed down on three beautiful lehengas worth few lakhs. And then they got into another store to purchase clothes to be distributed to important relatives. Archana had heard Ammaji tell Simran Didi to ensure that 54 sarees and 39 suit materials are purchased in total for the relatives. But Simran Didi had purchased 40 unstitched suit materials. Each one was a marvel. The 40th piece is sure going to be for me, Archana thought to herself and smiled as she fed Cerelac to Monu.
At home, Ammaji took the 54 sarees and 39 suit materials into her room, leaving behind the last piece, the best among the lot, on the couch in the living room. Archana was sitting on the freezing floor and feeding milk to Monu with one hand while she ran her hand through the carefully done sequin work on the dupatta of the cobalt blue suit piece.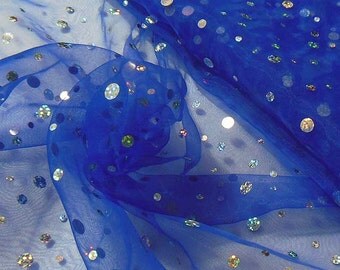 "Ammaji will come back and present it to me", Archana smiled to herself.

"Simran, get that blue suit material lying on the divan stitched according to Ruchi's fitting for her Chooda ceremony", she heard Ammaji scream from her room.
After dinner Archana quietly cleaned all the utensils before she finally went and spread her thin rug bed inside the kitchen. Her moist eyes took a long time that night to invite sleep.
~~~~~~~~~~~~~~~~~
In India, 33 million children in the age group of 0-18 years are working. Most of these children are engaged in the unorganised and un-regulated sector, making demand and availability of cheap labour an easy proposition. On the other hand, high levels of poverty and unemployment, coupled with lack of an adequate social security net, compel parents to allow children to work in hazardous occupations.
The Child Labour (Prohibition and Regulation) Amendment Bill, 2016, which has been amended after 30 years, will not protect these children. Though it bans complete employment of children below the age of 14 years, an exception has been made for children working in family enterprises. This new act is based on the premise that education and work for children can go hand in hand. This argument goes against the spirit of the Right to Free and Compulsory Education (RTE) 2009.
~ Failing Our Children, Indian Express
Recommended Reading: 
Activists Say Child Labour Act Locks in Caste-Based Occupations
Up To 2-Year Jail, Fine Of Rs. 50,000 For Child Labour
Why The Loopholes In The Child Labour Bill Are Good News For The Middle Class Indian
##################
I am with Team #CrimsonRush for the #BarAThon from 1st to 7th August 2016.
This post if written for the prompt 'wishful thinking' for August 6, 2016.